Career Opportunities
Experienced or just starting out, Kurgan-Bergen Realtors has the tools and the opportunities for you to build a successful real estate career.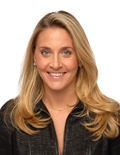 - Quick-Start Training: Concentrated sales and marketing programs that give you the tools for success. Our training program has been acclaimed as one of the finest in all of New Jersey.
- License Preparation: Local Real Estate School offers accredited licensing courses with immediate enrollment.
- Expansion Program: Kurgan is growing! And as we grow, so do your career opportunities. We offer you a bright future and a proud tradition.
- Nationwide Relocation Network: We are proud members of Worldwide ERC - the workforce mobility association - 10,000 strong mobility partners dedicated to the transfer of employees domestically and around the world.

- Educational Support: Through Worldwide ERC conferences and seminars are available worldwide. The National, State, and local Board of Realtos and MLS systems also provide many educational forums for their members to take advantage of.
- Support Material Provided: No desk fees or telephone charges. You'll receive free business cards plus free marketing and promotional materials. There are also No franchise fees to pay.
- Newest Financing Methods: We're on top of the financing market, keeping you informed with the latest mortgage programs. Much of your success will depend on how knowledgeable you are about financing trends and current methods.
- Technology: Kurgan's computer network offers state of the art capabilities. You will have the competitive edge with Kurgan's sophisticated computer system.
- Advertising: Kurgan not only advertises locally, regionally, and nationally, but also via the web on realtor.com, NJMLS.com and our own website Kurgan-Bergen.com providing you more buyers and sellers.
- A Manager Who Cares: You'll receive one on one ongoing training and support from a manager who is genuinely interested in your success.
Join Our Dynamic Real Estate Team Today!!